Things to know for tourists coming to Hanoi
Using the ATM card
There are reputable banks by most of the streets in Hanoi such as HSBC, ANZ, Vietcombank, Vietinbank, Techcombank, Agribank.
Usually, at ATM, there are signs to instruct users which types of ATM cards can withdraw money; so look carefully before putting them into the machine.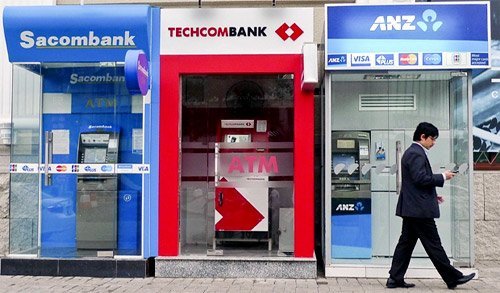 Users should withdraw money from ATMs in front of the bank which is safer and incase you have any problem with your card, bank employees can resolve it. Each withdrawal with master card, visa & foreign cards are charged 2% of the total cash to be withdrawn.
Bargaining
Except for large shopping centers, generally many goods shop owners in Vietnam & Asian countries usually overcharge sales so tourists need to know how to bargain to buy at the most appropriate price. Depending on the choice and timing of tourists during the day, you should start shopping after 10am because usually 8 – 9 am is opening time. Customers inexperienced in bargaining may be in trouble because according to the customs of the Vietnamese people in general and traders in particular, the person who makes the first deal will probably bring a good or bad luck to them that day. That is why sometimes sellers want to sell cheaper for visitors to get a good luck that day.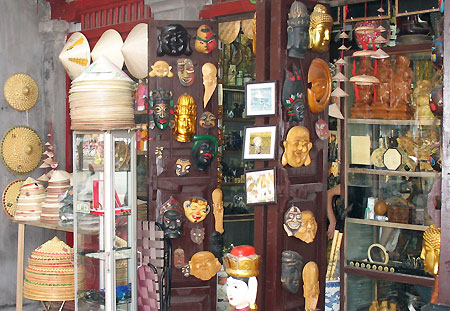 Thời gian mua hàng nên dừng lại ở 10 am – 1pm. Sau đó là giờ ăn trưa và nghỉ trưa nên ít người bán hàng. Sau 3pm – 8pm cũng là thời điểm tốt. Tuy nhiên với những thời điểm nhạy cảm như sáng sớm hoặc giờ các shop đóng cửa hoặc giờ nghỉ trưa, nếu khách hàng may mắn thì sẽ mua được giá tốt.
Thường thì ở khu phố cổ việc buôn bán diễn ra khá tấp nập và đều đặn nên thái độ của người bán hàng khôn khéo và lịch sự hơn nhiều so với khu bán buôn.
Ở khu bán buôn như chợ Đồng Xuân nếu du khách mua nhiều thì cũng có giảm giá, nhưng du khách mua ít thì giá bán như khu bán lẻ
Hanoi Cuisine
In fact, if visiting Hanoi for a few days, travelers should choose clean and popular restaurants. After staying for a while, they can have meals at sidewalk kiosks to ensure food hygiene and safety. Here are some well-known addresses: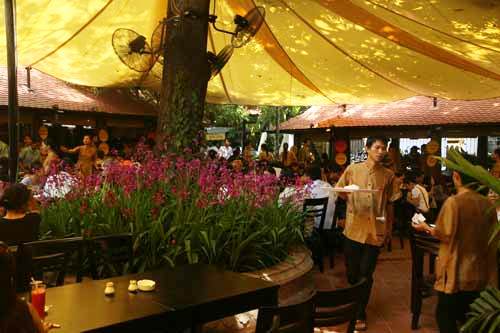 Old Hanoi – 4 Ton That Thiep Street
Bobby Chinn – 77 Xuan Dieu Street
In addition to the food, you can have buffet in restaurants such as:
Sen Tay Ho (612 – 614 Lac Long Quan Street)
Sen Ha Thanh 177 Bui Thi Xuan Street
Quan An Ngon 18 Phan Boi Chau Street
Quan An Ngon 26 Tran Hung Dao Street
Sidewalk kiosks
Steamed glutinous rice – 35B Nguyen Huu Huan Street
Cafe and eggs in 39 Nguyen Huu Huan Street
Shellfish and country gifts by Dinh Liet Street
Tea 22 Ba Trieu Street
Lemon tea Dao Duy Tu Street
Old Coner 15 Luong Ngoc Quyen Street
Herbal Tea
Beef dipped in  vinegar – 12 Hang Chinh Street
Sam Cay Si fish rice vermicelli at Trung Yen Ngo, Dinh Liet
La Vong Fried fish – 14 Cha Ca Street
Moreover, most sidewalk kiosks in Hanoi are very tasty and the price is reasonable. If travelers want to have meals, they should choose Hanoi Old Quarter, as this is a busy commercial shopping center and the investment for cuisine here is pretty good. This place has many traditional family recipes and the food is delicious.