I'm an archaeologist", an interesting heritage education program in the imperial citadel of Thang Long
The Imperial Citadel of Thang Long is a valuable cultural heritage site of Viet Nam and mankind. It is characterized by its long-lasting history and diversified archaeological relics. This large archaeological site covers unique cultural layers, demonstrating the Thang Long – Hanoi with a thousand year of civilization.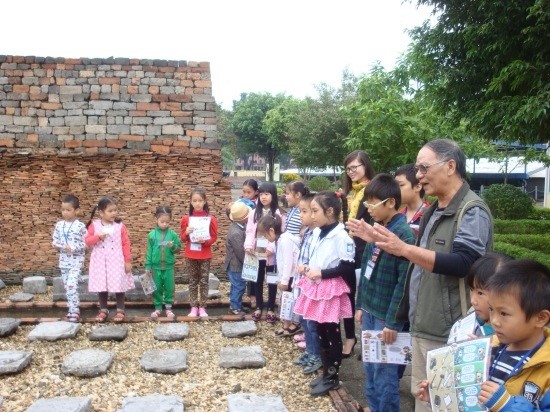 To raise students and young generation's awareness of heritage preservation, conservation of cultural tradition transmitted by the forefathers, the Thang Long – Hanoi Cultural Heritage Conservation Centre offers many education activities in the site such as the tour for students to learn about the heritage, the culture and history propaganda program by local voluntary students, the program of international voluntary students with learning about the heritage and the games exploring the Imperial Citadel of Thang Long.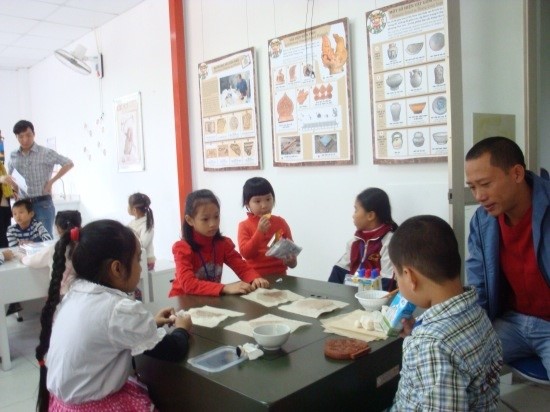 "I'm an archaeologist" is an interesting creative heritage education program for primary and junior high school students, funded by UNESCO Hanoi Office and held in the Imperial Citadel of Thang Long. The program includes real experiences in the archaeological relic zone at 18 Hoang Dieu and interaction activities in exploration corner. As a participant, student has chance to study and experience some excavating skills i.e. how to open excavating hole, dig archaeological, become familiar with excavating tools such as hoe, shovel, tape-measure, brush, camera, diary notebook…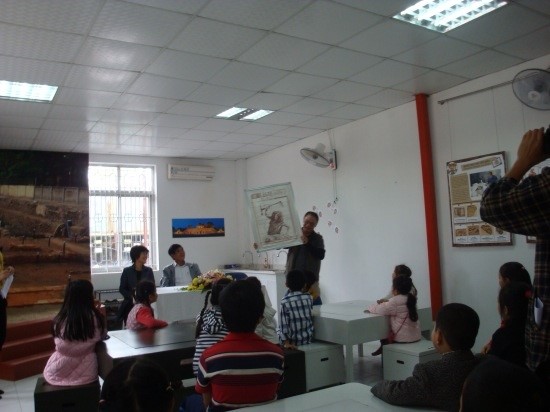 Under the instruction by archaeologists, students may take part in the excavating program, by themselves dig up items from the artificial excavating holes; join in arranging artifacts in puzzle, relics, typical patterns; drawing artifacts such as dragon head, phoenix head, practice of stamping decorative patterns on artifacts… As a result, they may partially understand the hard and meticulous work of archaeologists who are diligently searching information, cultural and historical values left underground by the ancestors.
Through this program, Management Board wants to provide children with the most basic knowledge of excavating, preserving, maintaining the existing cultural heritages, and raising the students' sense of preserving and promoting heritage values, educating patriotism and national pride to the young generation.
This is also a method of combining learn and play, suitable to every age for getting access and learn about the heritage.
Kim Yen