Four Chinese Parasol trees from Hue planted at Thang Long Imperial Citadel
This morning, June 1st, 2022, four Chinese parasol trees were presented to the Thang Long – Hanoi Heritage Conservation Center by the Hue Monuments Conservation Center to be planted in the Thang Long Imperial Citadel. Attending the tree planting ceremony were Mr. Chu Xuan Dung, Vice Chairman of Hanoi People's Committee, Mr. Hoang Viet Trung – Director of Hue Monuments Conservation Center, Mr. Nguyen Thanh Quang – Director of Thang Long – Hanoi Heritage Conservation Center and a number of delegates representing the Scientific Advisory Council and the heritage management board of Hoi An, Phong Nha Ke Bang…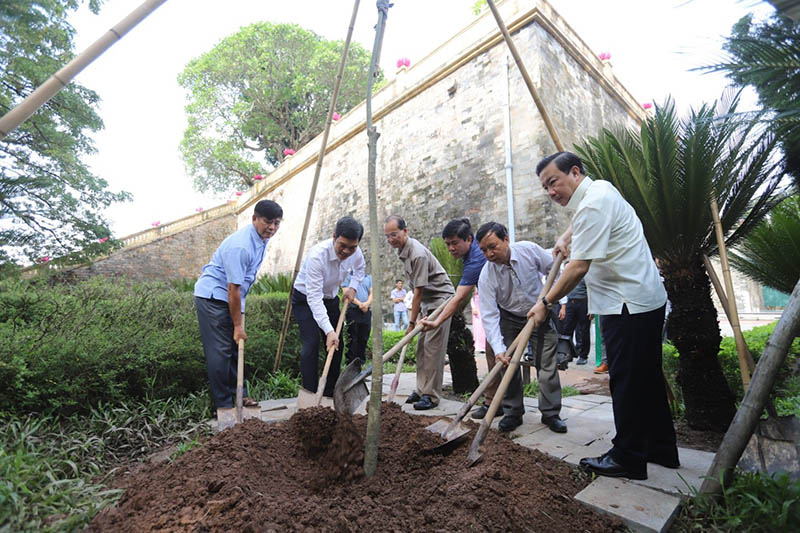 The Chinese parasol tree is a precious plant associated with the ancient capital of Hue. Every spring, the image of this tree blooming with pinkish-purple flowers on the Perfume River or in the Hue Citadel creates a beautiful poetic landscape for the ancient capital. According to historical documents, the Chinese parasol tree was brought by King Minh Mang to grow behind Thai Hoa Palace and in front of Can Chanh Palace. The king also ordered the Ministry of Public Works to send people to the Truong Son mountains to find more of this precious trees to grow in the Hue Citadel. A few years ago, field corn was successfully propagated by the Hue City Greenery Park Company and the Hue Monuments Conservation Center, meeting the city's demand for growing this plant.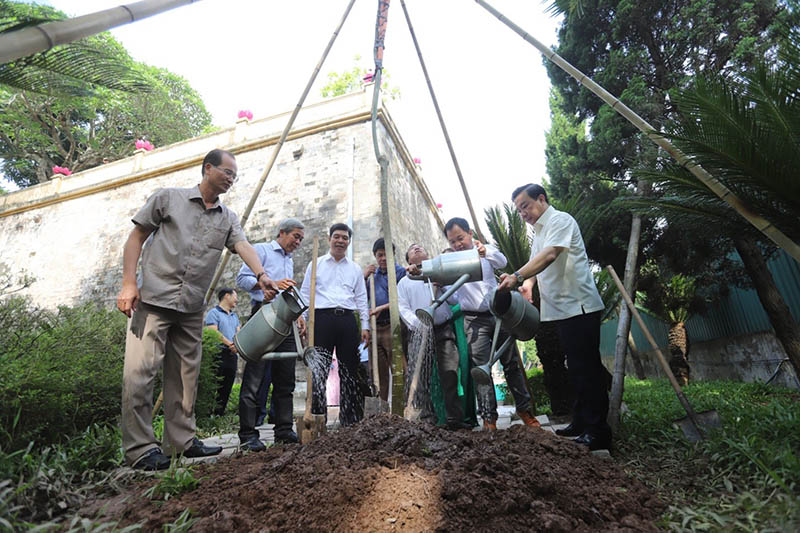 The four trees are the feelings and hearts of Hue people for Hanoi capital, even more meaningful when planted in the Imperial Citadel of Thang Long. Planting Chinese Parasol trees means to welcome the phoenix to fly home, that is to welcome joy and happiness, wishing everyone to be happy and peaceful. The "regal flower" tree will contribute to a beautiful landscape for the Imperial Citadel of Thang Long, honoring the precious values of the land of thousands of years of civilization.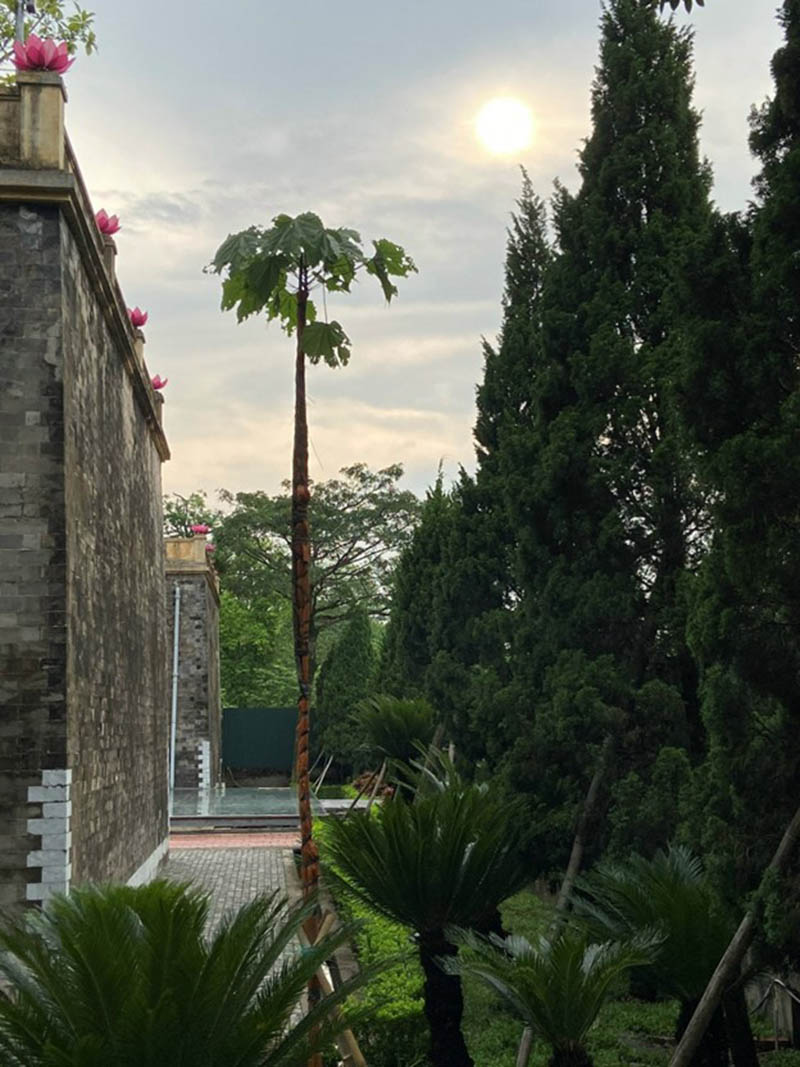 This event also strenthens the relationship between the two world heritage sites, promoting their cooperation program and promoting the cooperation and cohesion between world heritage sites in Vietnam.
Trung tâm Bảo tồn Di sản Thăng Long – Hà Nội